Home Repair
Do you have things that need to be fixed, replaced or simply updated in your home or property? Maybe your just physically unable to do or simply just don't understand how to do whatever it is that you want to do!? We are your answer to your problems, No matter the size of the job!
Have you had issues with other "so called" professionals, that come out to your home assess the issue and then not show up to do the job? The simple reason for most "no shows" are simply because the job is too small and/or not enough money to make it worth it to them.
Well with our company you don't have to worry about that! Guaranteed! No job is too small!!
With Awesome Handyman Services, Inc. you get courteous, professional and on time help! If something happens to where the schedule needs to be changed, then "We" call you! We will never leave you hang and we always give you a call when we are on our way to your home.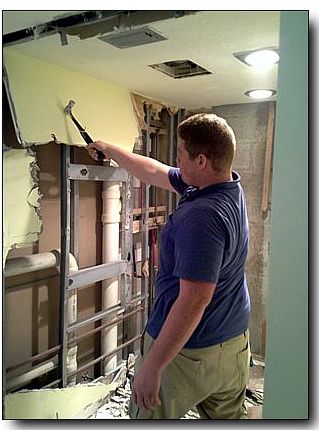 "You name it! If it's broke, we'll fix it!
Tile, back splashes
Appliance installation, ceiling fans, etc.
Painting, drywall
Bathrooms, kitchens
Putting up shutters right before the hurricane strikes (price include take down)
Plumbing, electrical (sub)
Window dressing (all types), Mirror and picture hanging
Screen repair, windows, doors and much more!!
Review by Leo B. in Fort Myers Beach, FL
Project: Hire a Handyman
Comments: John was very professional, his work was flawless and his prices were very reasonable. His talents are endless. I will surely hire him again and will also recommend him to the other condo owners in the building. I am happy to have John as my go to guy.